This article addresses an issue where users can no longer see BLUEZONE or eduroam wireless networks on Intel brand wireless adapters.
Table of Contents
1. Determine the Model Number of the Intel Wireless Adapter
Opening Device Manager
1. Right-click on the Start Button/Windows Logo located at the bottom-left of your screen
2. Click Device Manager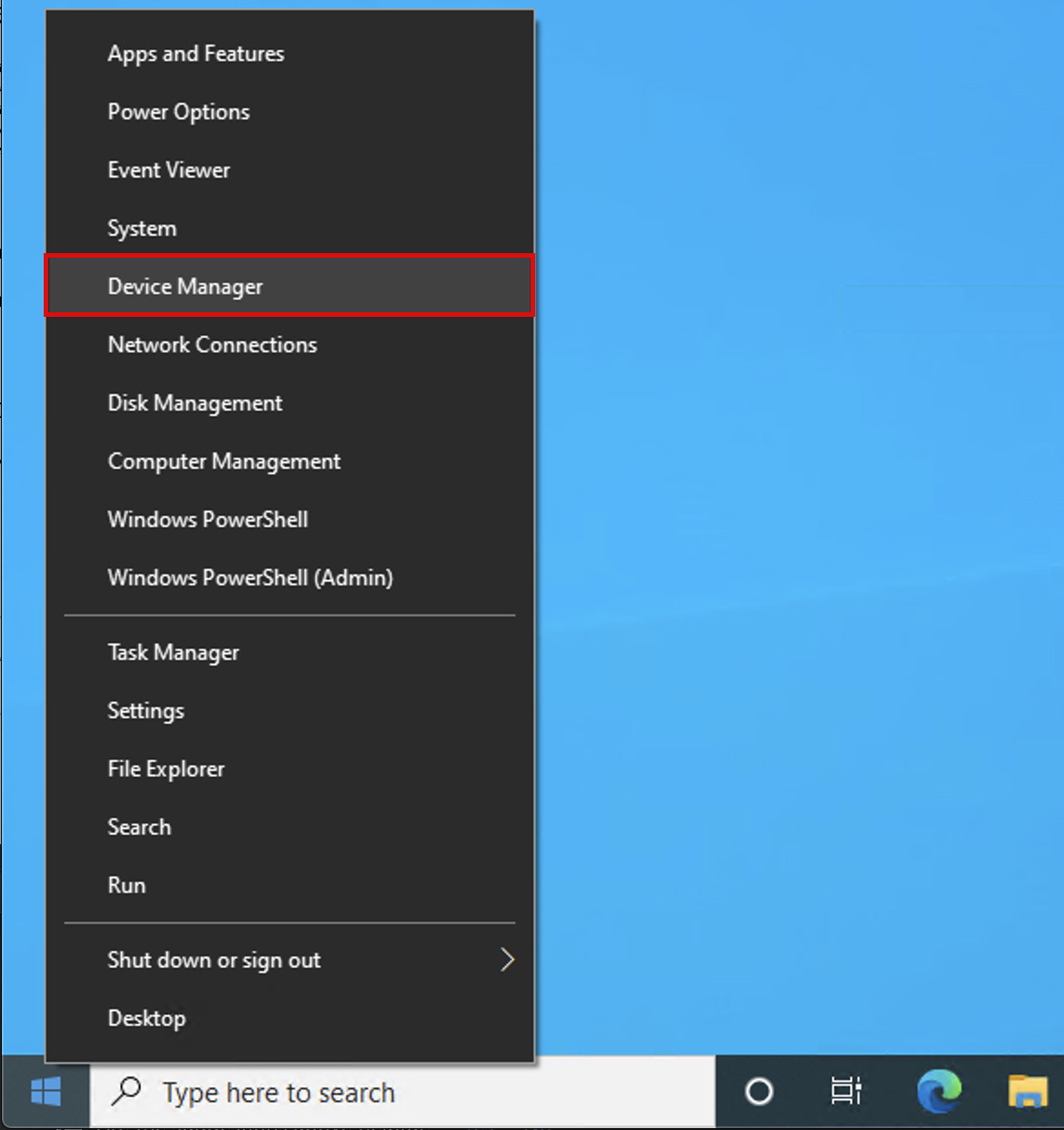 (1.1 - Right-click Menu of the Start Button)
Find the Model Number in Device Manager
1. Click the Arrow next to Network adapters to expand it.
2. Locate the Intel Wireless Adapter and note the Model Number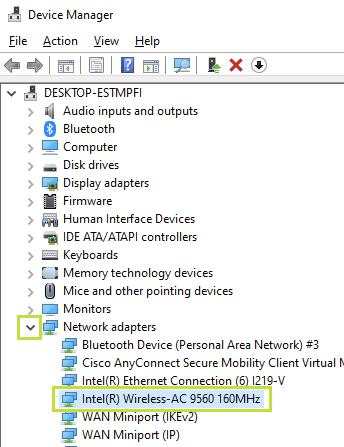 (1.2 - Expanded arrow showing adapters. The example Model Number is Wireless-AC 9560)
2. Locate and Install the Driver Software for the Intel Wireless Adapter
Navigate to Downloads for Intel Wireless Products
Open a browser and navigate to https://downloadcenter.intel.com/product/59485/Wireless
Find the Driver Software that Matches the Model Number
1. Click the dropdown next to View by product.
2. Select the Product Family that your Model Number belongs to.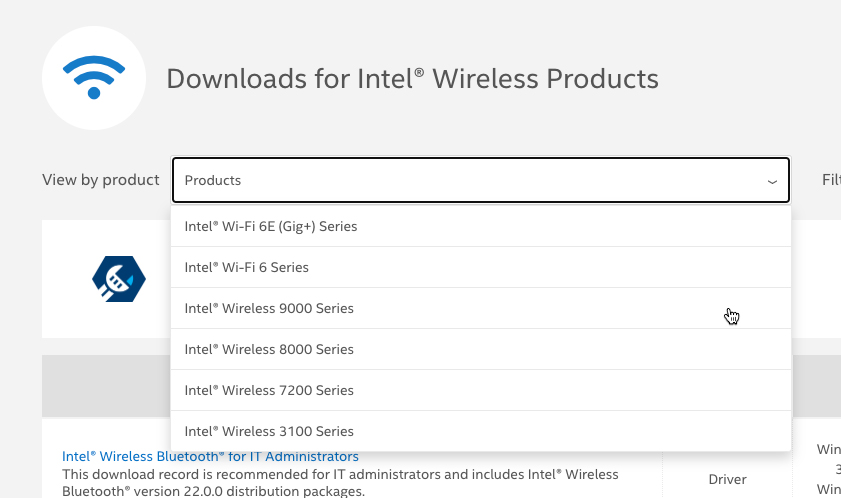 (2.1 - View by product dropdown menu. Per image 1.2, the Wireless-AC 9560 example belongs to Wireless 9000 Series)
3. Scroll down and locate the Wi-Fi Drivers for the Intel Wireless Adapter. Click the link.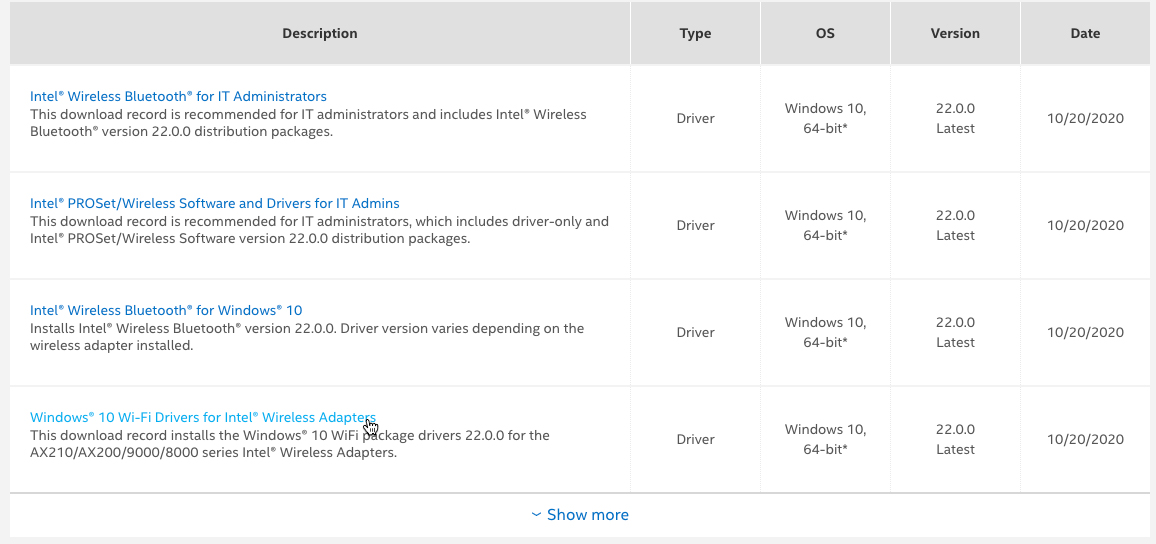 (2.2 - Windows 10 Wi-Fi Drivers for Intel Wireless Adapters is the link for Wireless-AC 9560 example)
Download the Driver Software
1. On the driver software page, click the Download button in the left-side panel.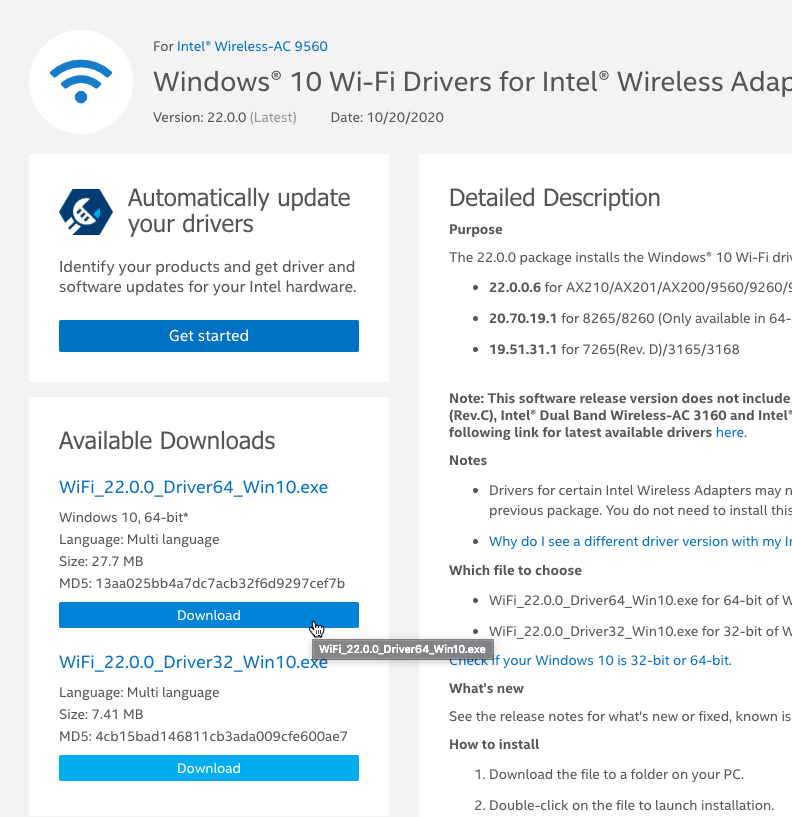 (2.3 - Left-side panel with Download buttons)
2. Accept the Intel Software License Agreement terms.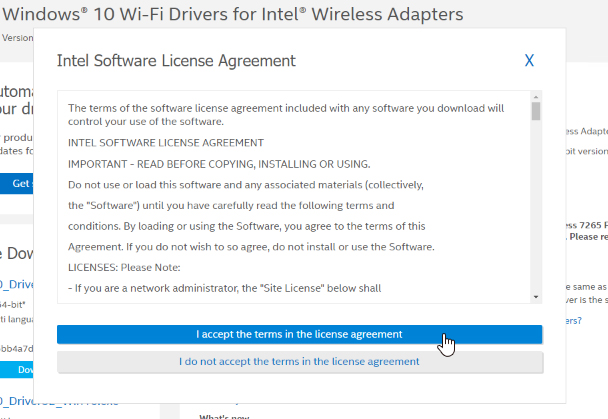 (2.4 - Intel Software License Agreement)
Install the Driver Software
1. Run the file once it is finished downloading.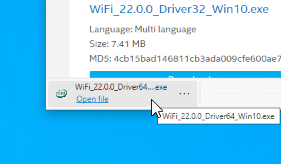 (2.5 - Finished download of Driver Software)
2. Follow the prompts until the installation is finished. A reboot may be required.
(2.6 - Intel Software Installer for the driver software)
3. Check for BLUEZONE or eduroam Wireless Network Visibility
1. Click the Internet connections icon in the bottom-right of your taskbar.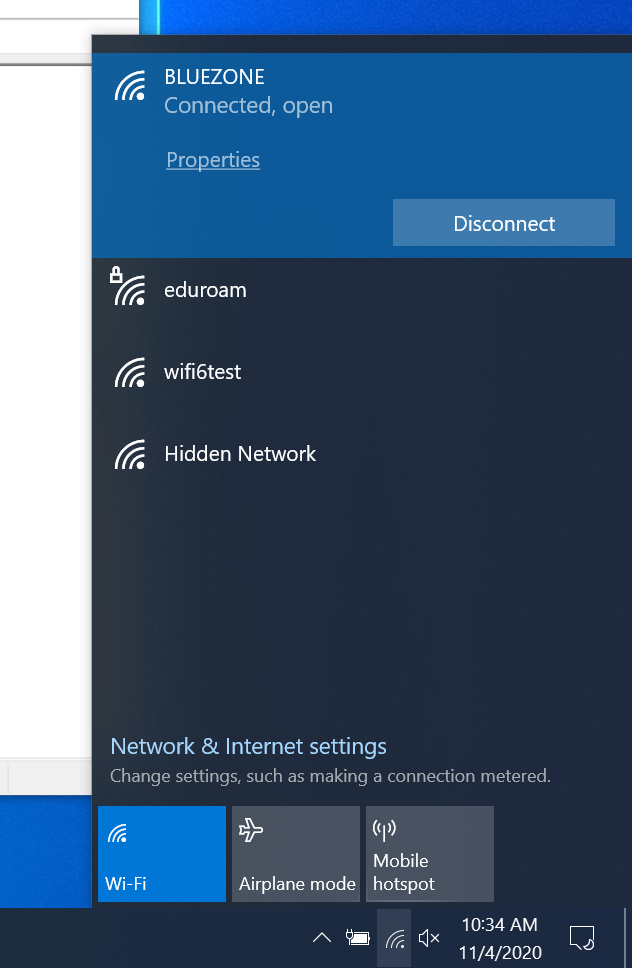 (3.1 - Internet connections now shows BLUEZONE and eduroam wireless networks)
Related Articles
Troubleshoot common Eduroam and Bluezone issues
---
For further assistance, please contact your Department IT Support or the IT Service Desk
---