This document details the processes and procedures related to Box quotas and data management.
Table of contents
What are the quotas on USU Box accounts
Student Accounts: 50 GB
Faculty/Staff Accounts: 3 TB
Departmental Accounts: 60 TB
How to view your current storage usage and quota
Login to https://box.usu.edu
Click on your account's initials located toward the top right corner of the window




Select Account Settings



Stay on the Account page and scroll down to the bottom of the page
Next to Account Details, you can view the amount of storage you are using, and the quota under Storage Used

If you are looking for storage used on a departmental account reach out to the Account owner. This will be listed in the details pane of the departmental share folder.
Quota notification email
When a Faculty/Staff or Departmental account reaches 90% (2.7 TB for Faculty/Staff accounts and 57 TB for Departmental Accounts), you will receive an email similar to the following:
From: servicedesk@usu.edu
Sent: Date
To: Email address
Subject: Your USU Box account storage is at 90% utilization
Hi Firstname,
Your USU Box account (email address) is at 90% utilization, and you are using xx TB of the 3 TB storage quota.
You are receiving this message, so make the right choices. can take necessary steps to prevent an inability to save data in your Box account if you exceed the current storage quota. Learn more about Box quotas, tips on managing your account's storage usage, or how to purchase higher quotas at Box: Quotas and data management.
If you have questions, please contact your Department IT Support or the IT Service Desk.
Thank you,
IT Service Desk
Please follow the instructions below on "How to manage your storage" to reduce your storage utilization or to request additional Box storage.
How to manage your storage
Identify files or folders in Box that are large or unused which could be cluttering your storage. It's important to identify these files and determine if your personal Box account is the best storage location. Not all large or older files need to be placed elsewhere but it is a great place to start when doing an inventory and gathering information about why you might be close to your quota.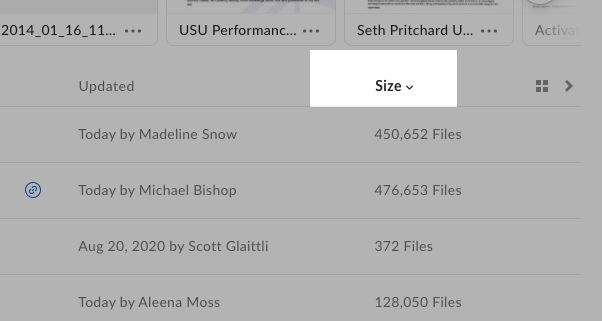 Finding Old files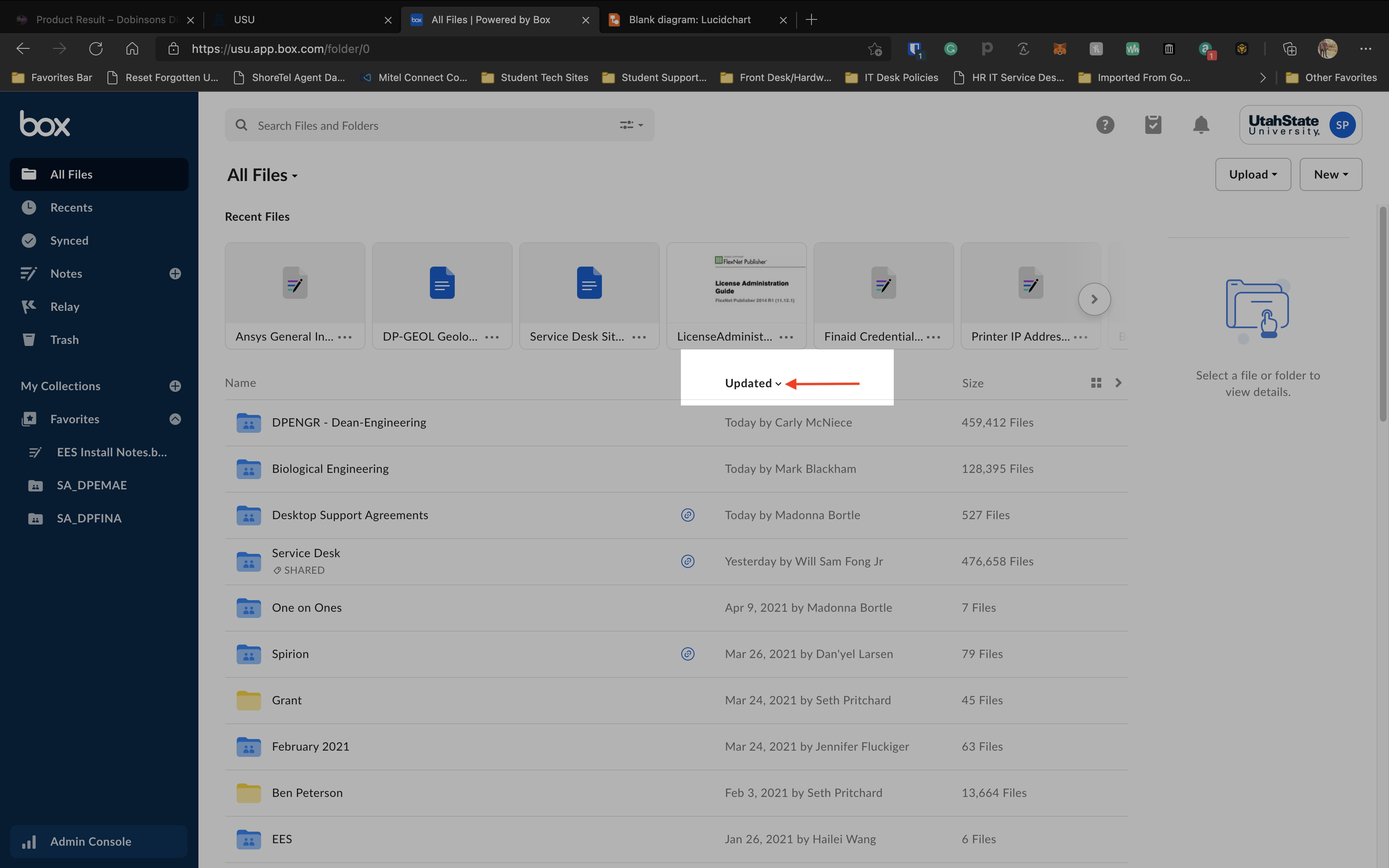 After that you get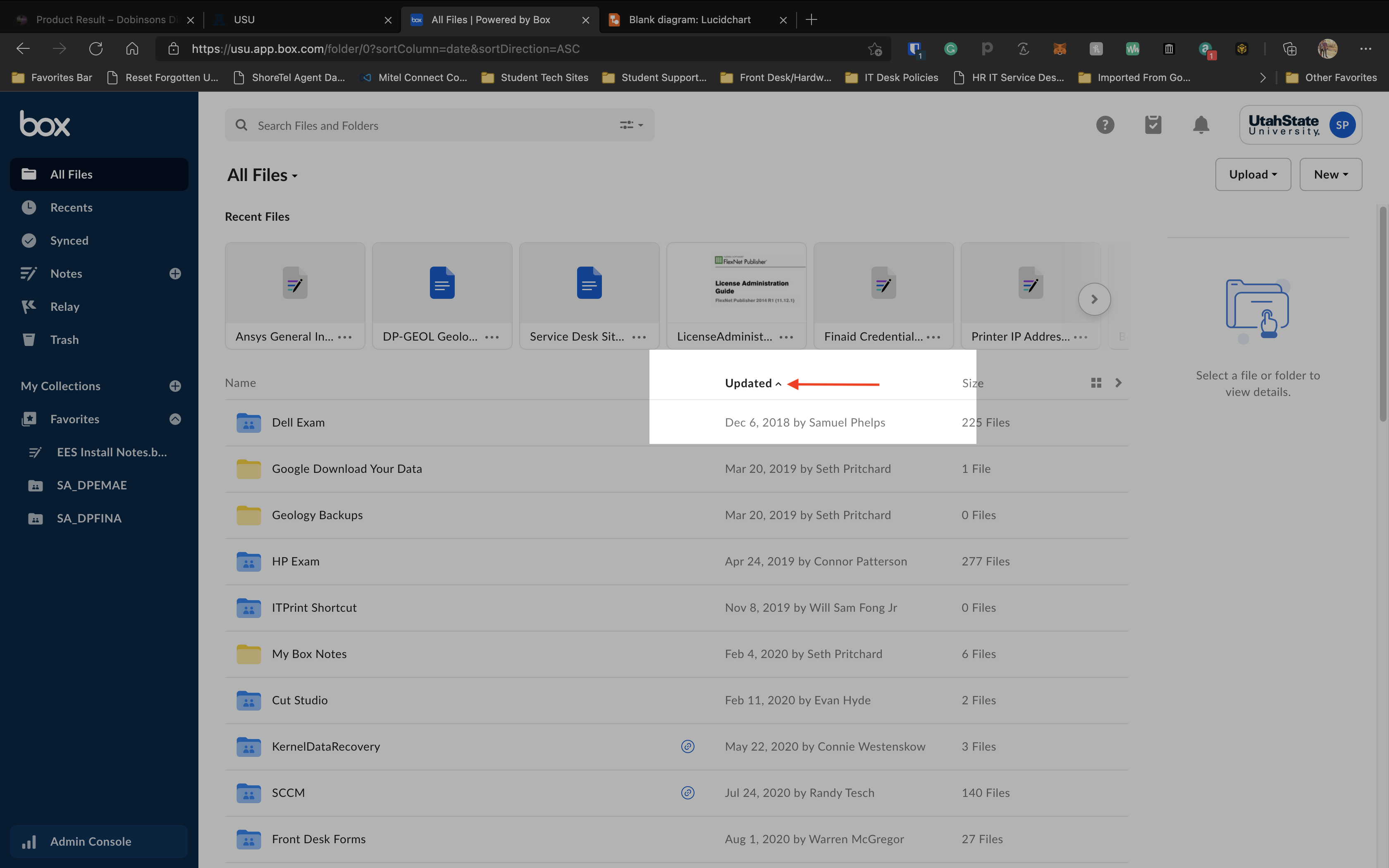 What To do with a file after you have identified it as Large/Old
Cost and steps to increase Box storage
Faculty/Staff and Departments may increase quotas over the respective 3 TB and 60 TB quotas. Please email ServiceDesk@usu.edu requesting a Box quota increase.

Departmental Account request
Related Articles
---
For further assistance, please contact your Department IT Support or the IT Service Desk
---